Opening Night!
Join us for post-show drinks (21+ only)
"The Lectern: rule by rule by rule" playfully overturns our everyday protocols, manners and laws, and exposes them for their freedoms, limitations and silliness. From a graduation-day lecture to fashion faux pas, Porter and Juli explore alternate facts, rules and changing protocols to the extreme. Juli and Porter's first full evening-length work together, "The Lectern" inspired the magazine The Dance Enthusiast to call them "a hilarious, dynamic pair."
Porter and Juli are in their fourth year of making dances together. They previously premiered "Small Stories" at the American Dance Festival in 2015. As a solo artist, Juli has created and performed innovative work since 2000 and premiered her "Tense Vagina: an actual diagnosis" in Portland, Maine, in 2015. Porter is a choreographer, performer and writer who has toured her "Claire Porter / PORTABLES," a collection of funny and poignant character sketches, from New York City to Europe, India and Korea.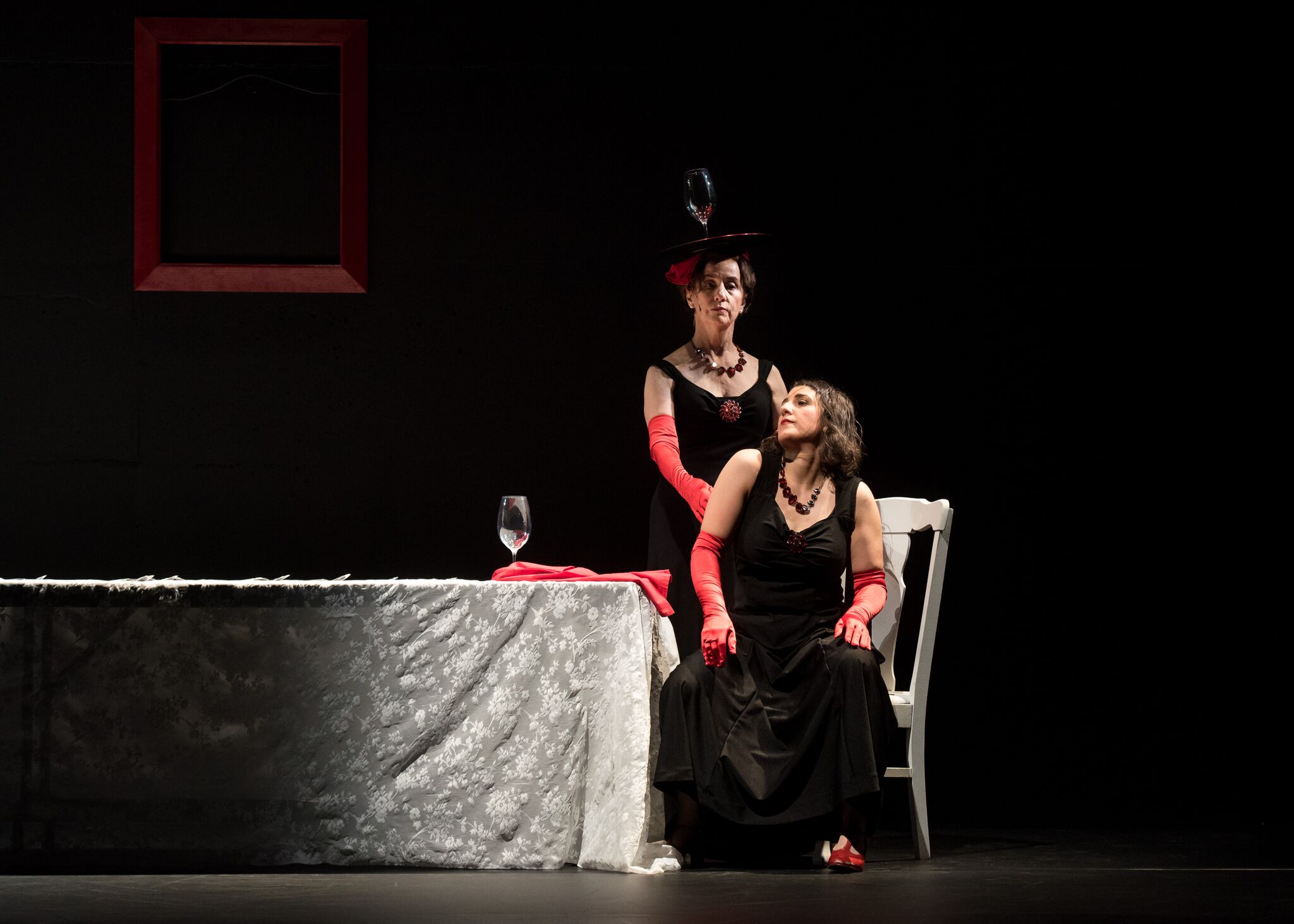 ASSOCIATED FREE EVENTS
Community Discussions:
Sat | July 21 | 10 AM | YWCA of Central Maine
Thur | July 26 | 6PM | The Public Theatre
Show & Tell:
Tues | July 24 | 7:30PM | Schaeffer Theatre
Pre-Performance Talk: FREE with purchase of ticket to performance
Sat | July 28 | 7PM | Schaeffer Theatre