Opening Night!
Join us for post-show drinks (21+ only)
"portrait of myself as my father" takes place in a simulated boxing ring in which Chipaumire and Senegalese dancer Pape Ibrahima Ndiaye, also known as Kaolack, are tied together in an exhausting and symbolic dance-ritual. They are both linked and opposed, and the elastic bands are a literal and figurative connection that question family ties. Joining them in this singular performance event is Jamaican-born, Brooklyn-based dancer Shamar Watt, who plays the coach/corner man/cheerleader/shadow.
Nora Chipaumire has been challenging and embracing stereotypes of Africa and the black performing body, art and aesthetic. She is a graduate of the University of Zimbabwe's School of Law and holds a master's degree in dance and a master's of fine arts in choreography and performance from Mills College. She has studied dance in Africa, Cuba, Jamaica and the U.S. and has performed worldwide.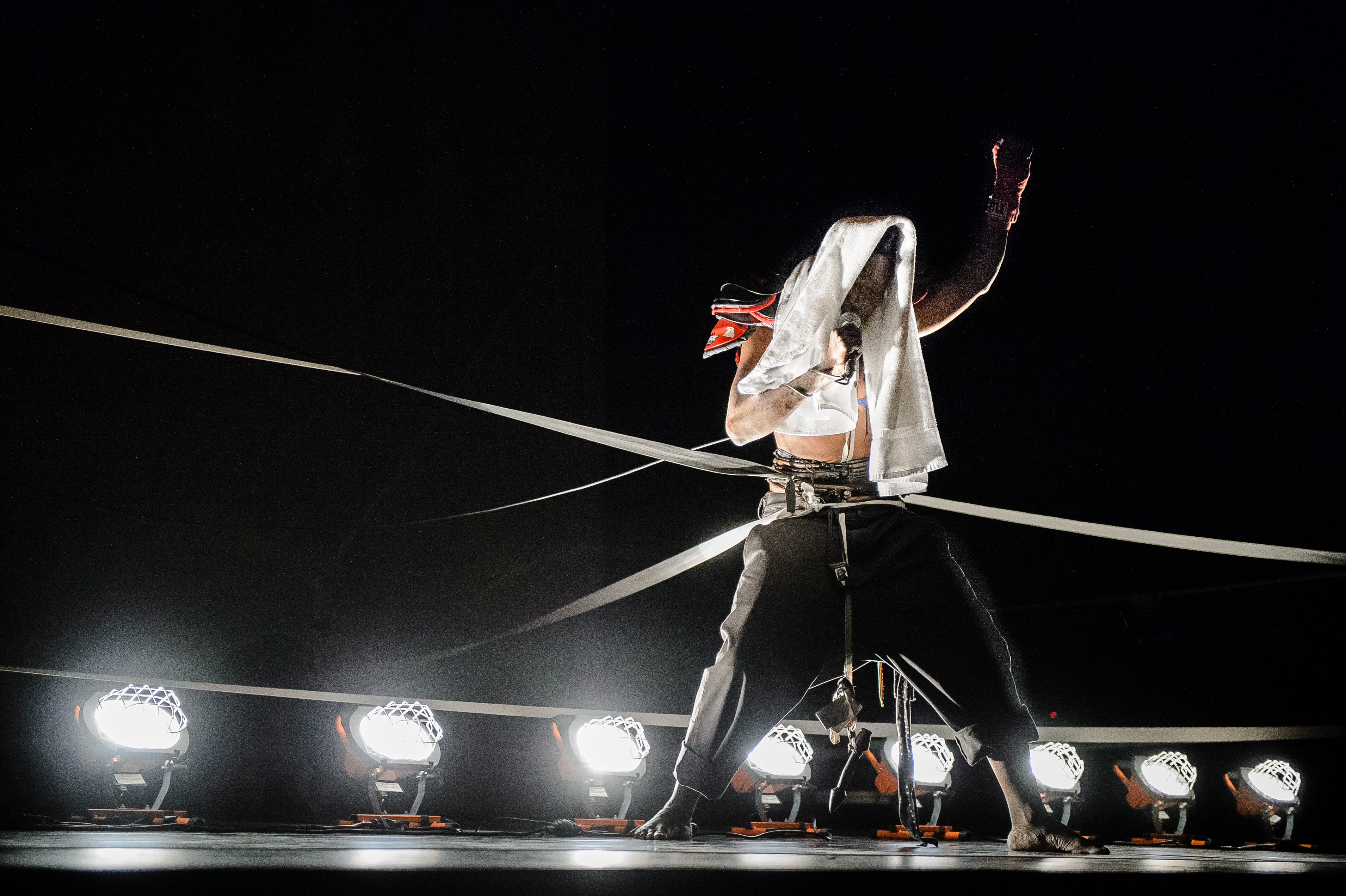 ASSOCIATED FREE EVENTS
Community Discussions:
Mon | July 30 | 5:30PM | Lewiston Public Library
Wed | Aug 1 | 7PM | SPACE Gallery
Show & Tell:
Tues | July 31 | 7:30PM | Schaeffer Theatre
Pre-Performance Talk: FREE with purchase of ticket to performance
Sat | Aug 3 | 7PM | Alumni Gymnasium